Big

or

small,

we

change

them

all!
C&M Giant Tire specializes in the sales and service of Underground mining, Earthmover, Industrial, Medium commercial, and agricultural tires. Located in Lexington, Hazard, and Pikeville, KY - Charleston, WV - Washington, IN
C&M is here to serve all your farm tire needs, we carry a large variety of tires and tubes for all types of farm equipment and applications. This includes both bias and radial tires as well as tube type and tubeless tires. We also offer services such as pumping fluid/ballast on site, as well as same day service. Whether you need implement tires, tractor tires, lawnmower tires, farm truck tires, golf cart tires or anything in between call one of our tire specialists here at C&M Giant Tire.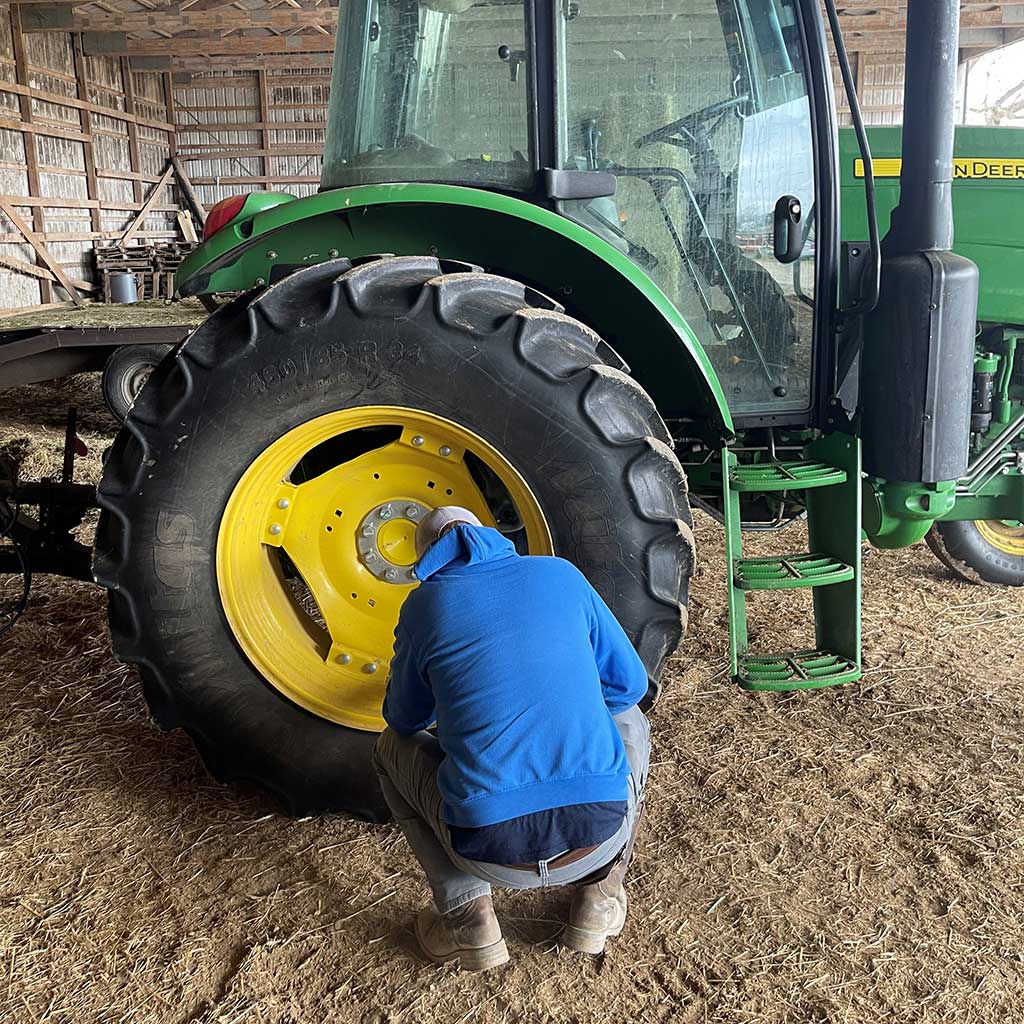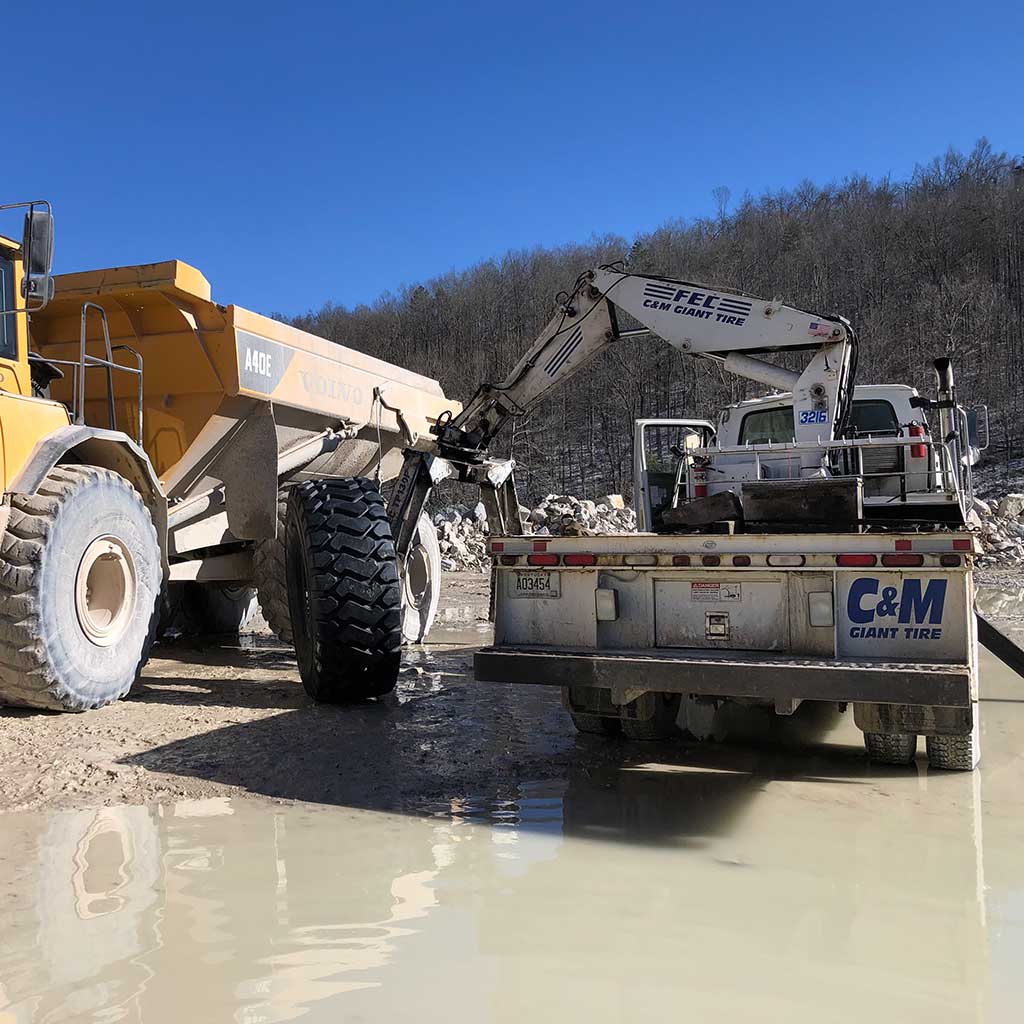 C&M Giant Tire is one of the largest OTR dealers in the state of Kentucky and has the largest fleet of OTR service trucks in the Kentucky, Indiana and West Virginia areas. We are able to service OTR/Earthmover tires in the field by one of our MSHA certified technicians operating our specialty boom trucks outfitted for such jobs. Each of our locations have large inventories of tires for rigid and articulated trucks, loaders, graders, scrapers, wheel dozers, underground haulers, wheel excavators, etc. Let us help you safely maintain your fleet so you can always stay working.
Here at C&M Giant Tire we strive to help businesses of any size with their commercial tire needs with 100% satisfaction. We have the tools, technicians and tires to service fleets of all sizes, we have grown our commercial tire inventory to ensure our customers have the best tire selection and pricing. Our tire selection consists of various tread patterns and depths as well as different load ratings for different applications. If you're looking for a cheaper solution, we also offer retreading. Whether your fleet is driving on regional roads or highways allow our knowledgeable tire staff to help you find the most efficient and suitable tire for your fleet's needs.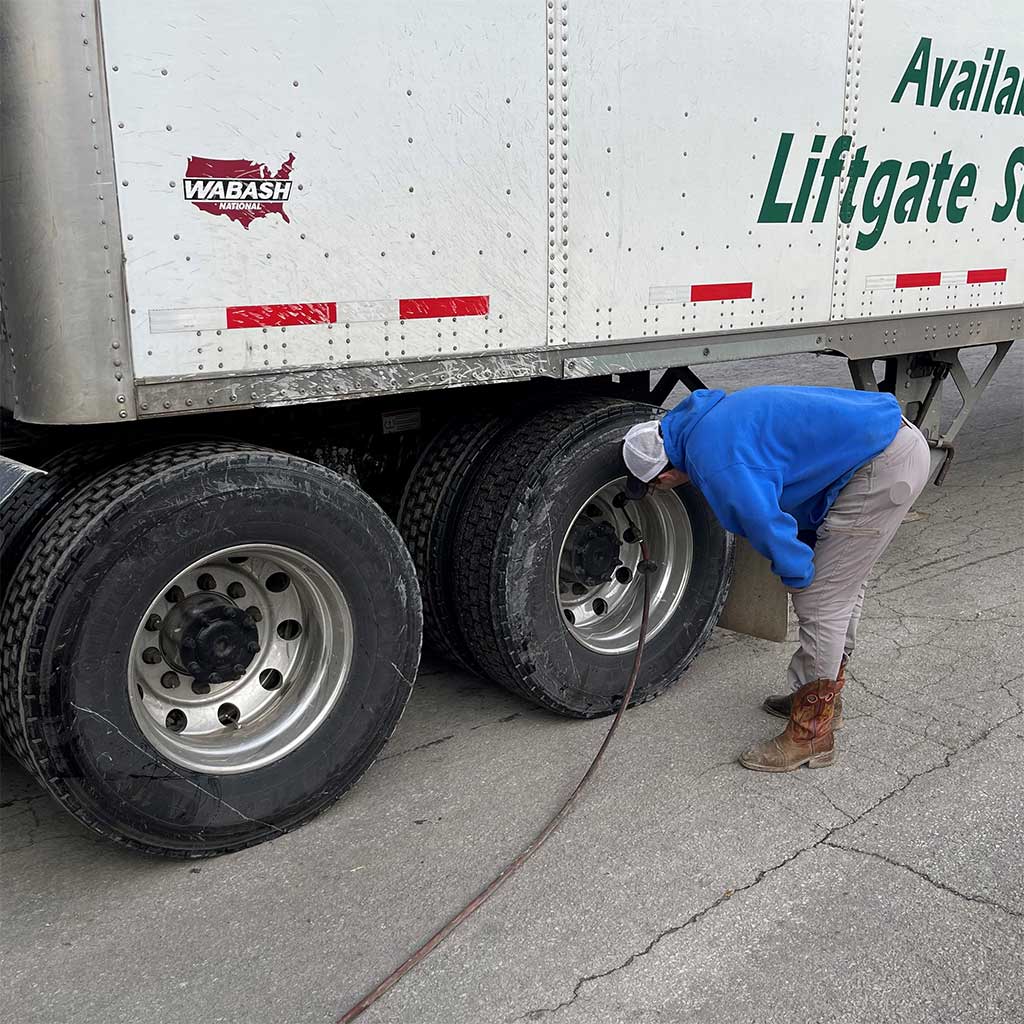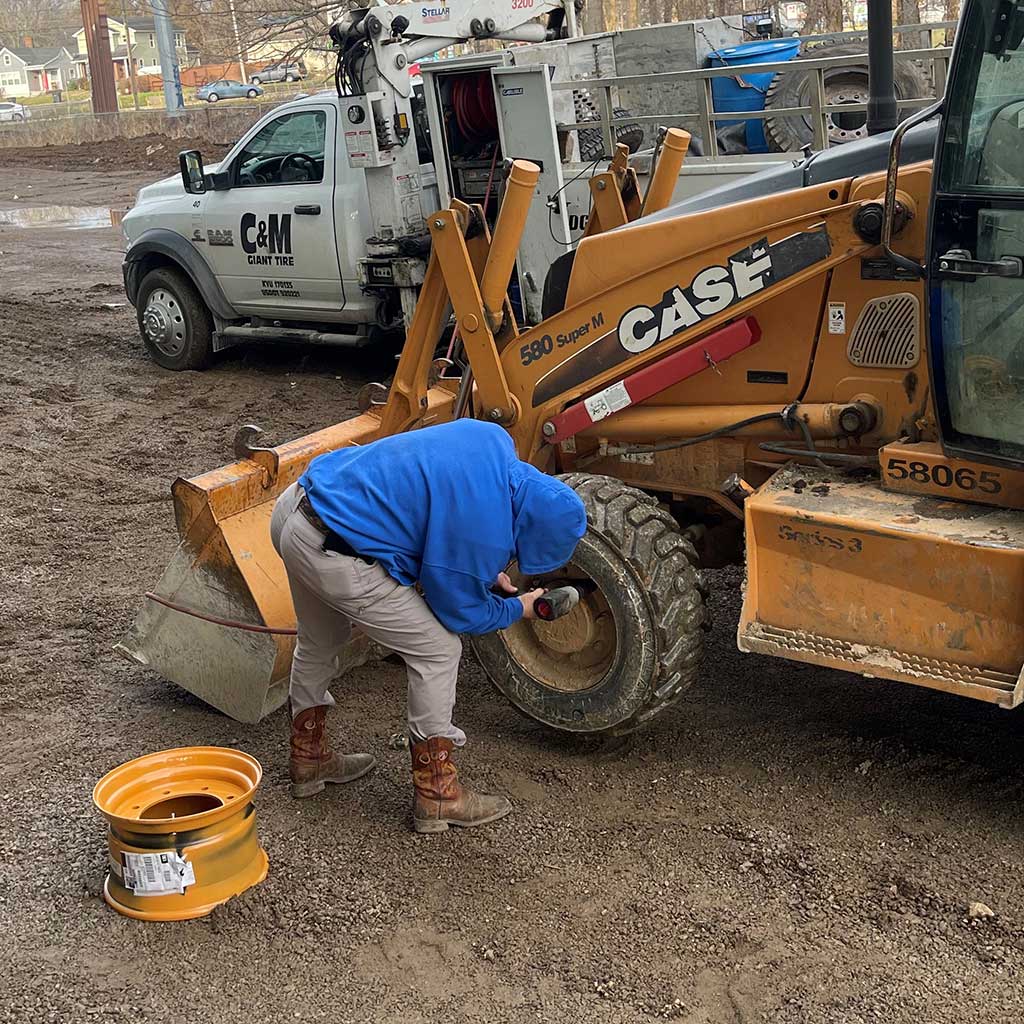 C&M is an industrial tire dealer serving your needs for forklift tires, press-on tires, non- marking press-on tires, solid tires, foam filled tires, industrial pneumatic tires, solid and pneumatic skid steer tires. We offer full on-site industrial tire service such as forklift tire repair, and tire pressing for solid pneumatic tires and press-on tires. So, the next time you are in the market for forklift tires, press-on tires, solid tires, foam fill tires, solid or pneumatic skid steer tires please give us the opportunity to give you a quote.